Whether it's the "back to basics" approach to charcoal grilling, smoking, or simply improving your technique at the gas grill, Grill Master Michael P. Clive and Damien Chong teach a variety of classes that are sure to get you fired up.
Weber Grill Academy Tour 2018
You asked, we listened, and now we are delivering!
By popular demand, we have teamed up with select Weber retailers to bring the Weber Grill Academy to you—on wheels, on an exclusive cross-Canada tour!
Your Grill Academy experience will be a replication of our popular grilling classes taught at Canada's first and only Weber Grill Academy—located at Weber Canada's corporate headquarters in Ontario. Guided by a team of Weber Grill Experts, you will use gas and charcoal grills, be entertained and experience a culinary class unlike any other.
The mobile Grill Academy will be making limited stops in major Canadian cities so be sure to book your class today. With grilling season soon upon us, this is one event you won't want to miss! Click here for more information.
Meet our Grill Team


Grill Master - Michael P. Clive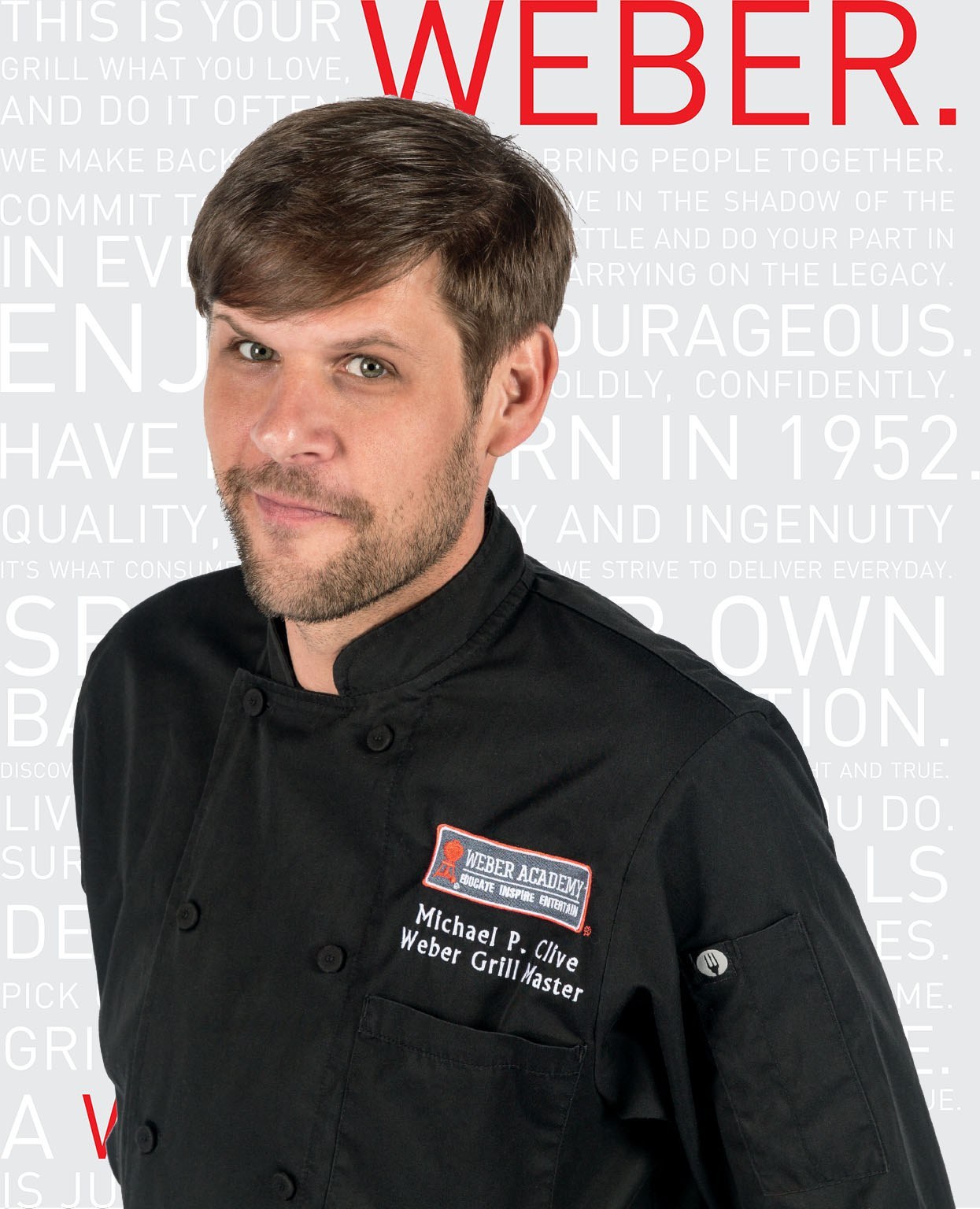 Michael Clive started his career in London, Ontario after graduating from Culinary Management and Tourism & Hospitality from Fanshawe College. He has worked in the kitchens of some of Ontario's finest restaurants and corporations. In addition to his countless appearances on local and national television shows and food events, he produced and hosted his own cooking shows "Sizzle with Michael P. Clive" and "Toronto Eats with MPC".
As Weber Canada's Grill Master, Michael is responsible for internal and external training and education initiatives. In this role, he also represents Weber as brand ambassador and media spokesperson, maintaining the integrity of the Weber brand experience at the first Weber Grill Academy in Canada, located in Vaughan, Ontario. It is there that he also teaches a variety of grilling classes open to the public and also available for corporate/team-building events and special occasions.
Chef Clive's enthusiastic approach to food is only surpassed by his passion for grilling. His first experience using a Weber grill was with the portable Weber Q and there was no looking back. An avid griller, he now enjoys grilling year-round on a wide assortment of Weber gas and charcoal grills and smokers.
Michael is also known for picking up the bass guitar and throwing some extreme tailgating parties during football and basketball seasons.
Follow him on Twitter: @weberchefca.
Grill Specialist - Damien Chong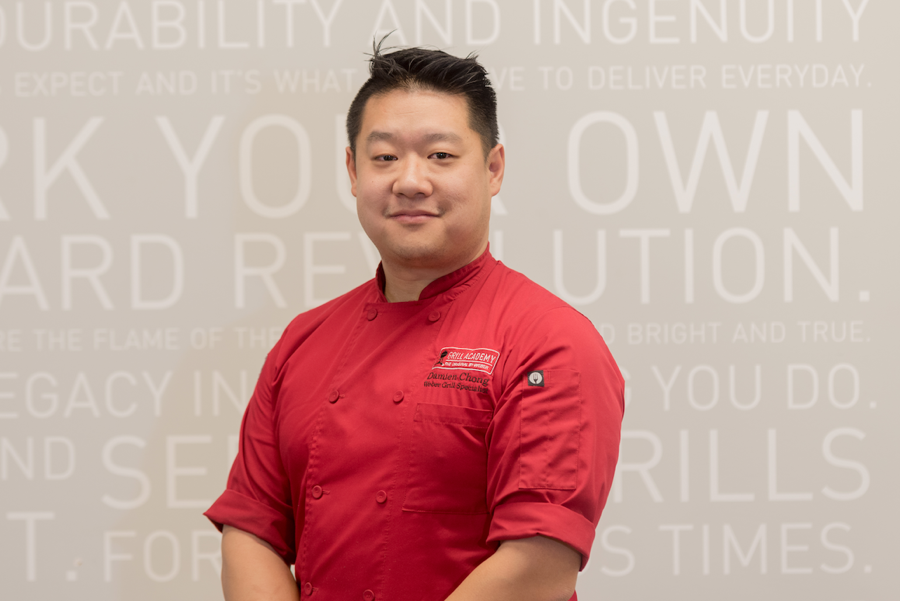 What started off as a hobby in the kitchen transformed into a passion for cooking and a fascination for the culinary world. Following his graduation from the Culinary Management program at George Brown College in Toronto, Chef Damien Chong went on to work in the kitchens of some of Toronto's top, internationally acclaimed chefs.
It was in 2014 when Chef Damien Chong found a new lease on his professional trajectory when he joined the Weber Grill Academy in Vaughan, Ontario. It was in this unique indoor grilling school that he was able to learn about the fascinating world of grilling using gas and charcoal grills and smokers. Since then, Chef Chong has been a driving force in the Grill Academy, helping teach hundreds of students through a variety of classes how to take their grill skills to the next level.


When Damien isn't busy in the Grill Academy his thirst for learning is often satisfied with global travels abroad to different corners of the world in search of new flavours and cooking techniques.