Grill Master Series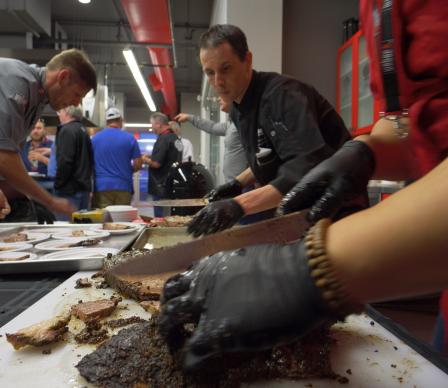 Age Requirements:
Please note that all participants must be over 18 years of age.
Cancellation Policy:
Payment in full is required at the time of registration. INDIVIDUAL CLASSES: If you must cancel, a refund may be given if cancelled within 48 hours of the class time and date. CLASS SERIES BUNDLE PACKAGE: If you must cancel one class of the purchased series, a refund may be given if cancelled within 48 hours of the first class. Refunds may only be given within 90 days of the cancellation date. The Weber Grill Academy reserves the right to cancel a class due to insufficient enrollment with a minimum of 48 hours prior notice.
Take Your Grill Skills to a Higher Level

The Weber Grill Academy proudly brings you a new and exciting three-part series of classes specializing in smoking beef, poultry and pork— top to bottom! Each of these unique classes promises to be a smoking extravaganza where you will:
Learn from Canada's only Weber certified Grill Master and Grill Specialist
Participate in interactive discussions
Uncover the secrets to "low and slow" smoking
Learn how to smoke the most popular proteins to perfection
Learn how to brine, make rubs and choose best seasonings
Earn bragging rights as a true charcoal champ
Have you ever wondered how to smoke brisket to perfection, just like the mouth-watering one you sampled at a barbecue event? Did you leave a rib-fest yearning to know the secret to those fall-off-the-bone ribs? Have you ever wanted to smoke a turkey on your charcoal grill but were hesitant because you lacked confidence? You've come to the right place!
Each of the three classes in the Grill Master series hones in on a specific protein—beef, poultry or pork. Classes are fun, informative and interactive—all ending with participants enjoying the delicious smoked foods created.
Sign up for all three classes and receive a commemorative gift upon completion of the series.